Studio
Studio Musta & Valkoinen (Finnish for "Black & White") is a boutique rental studio, built and operated by dedicated portraiture photographers. The studio is open by appointment Mon-Sun, and we rent the cyclorama studio space including all Broncolor lighting and Avenger/Manfrotto grip to photographers and production companies.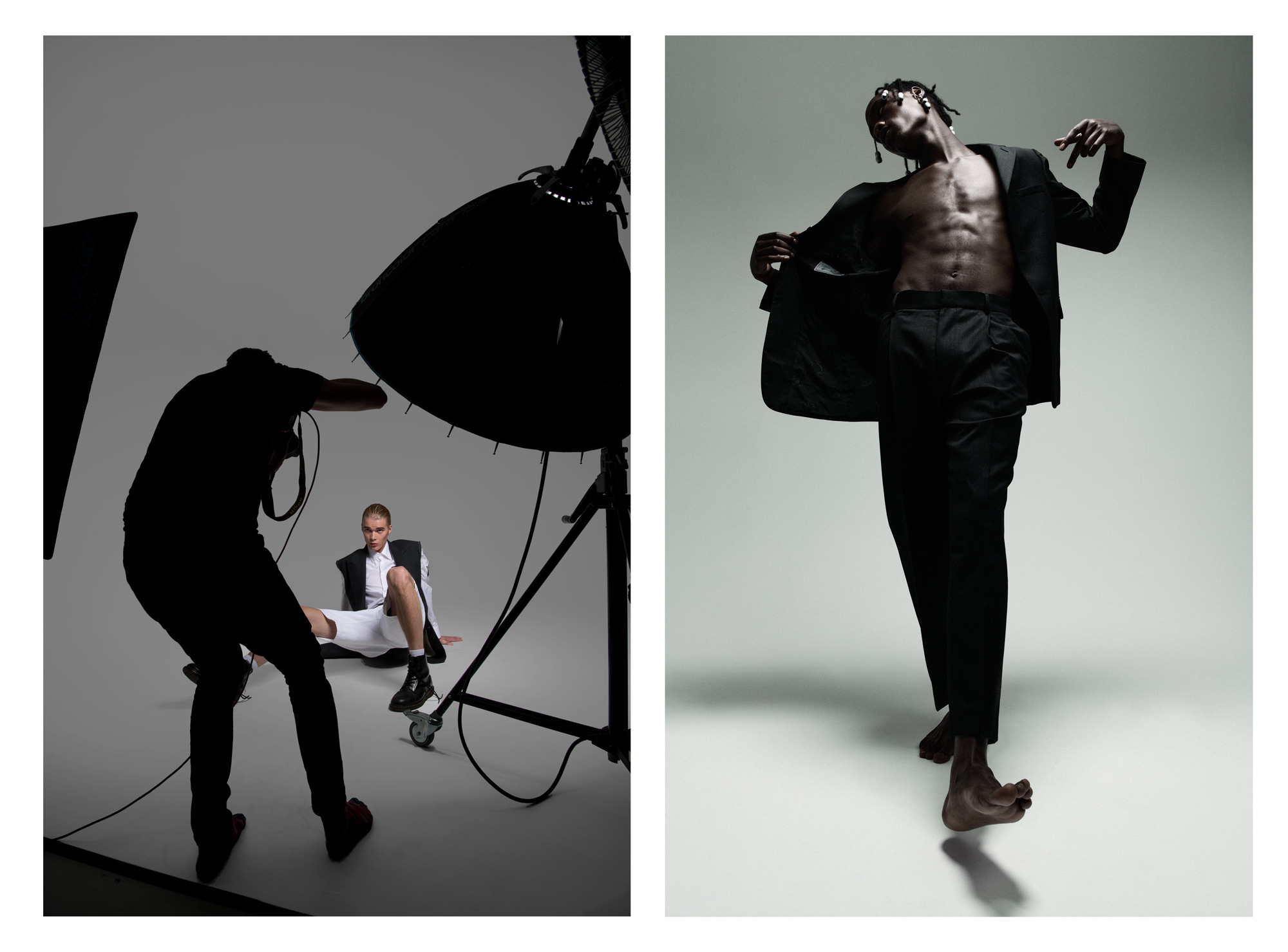 The L-shaped studio space is 85 square meters (914 sq ft), and features a 4.5×4.5m cyclorama wall with a rounded roof, corner and floor. Max shooting distance from wall to cyclorama is 13m (about 42 ft).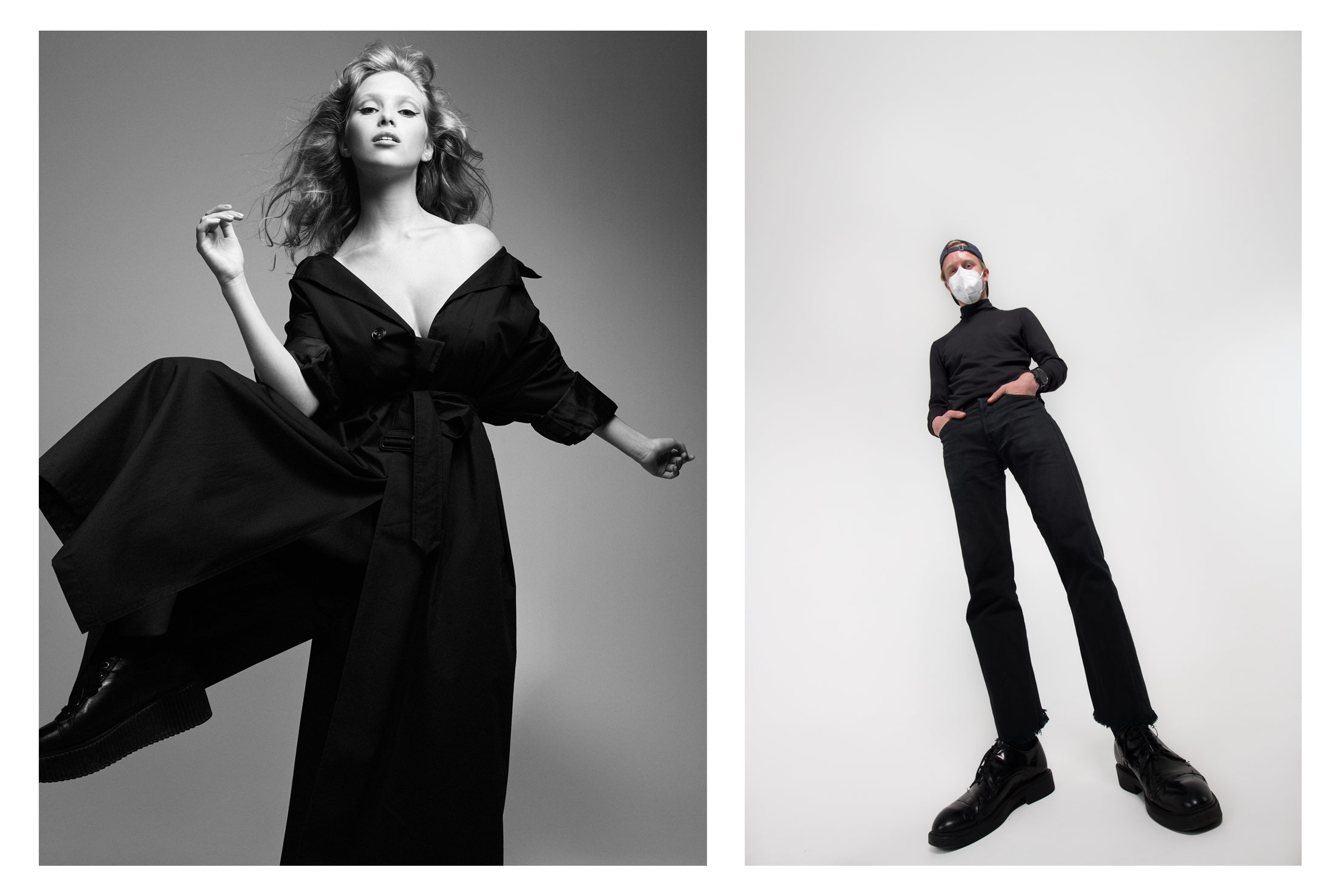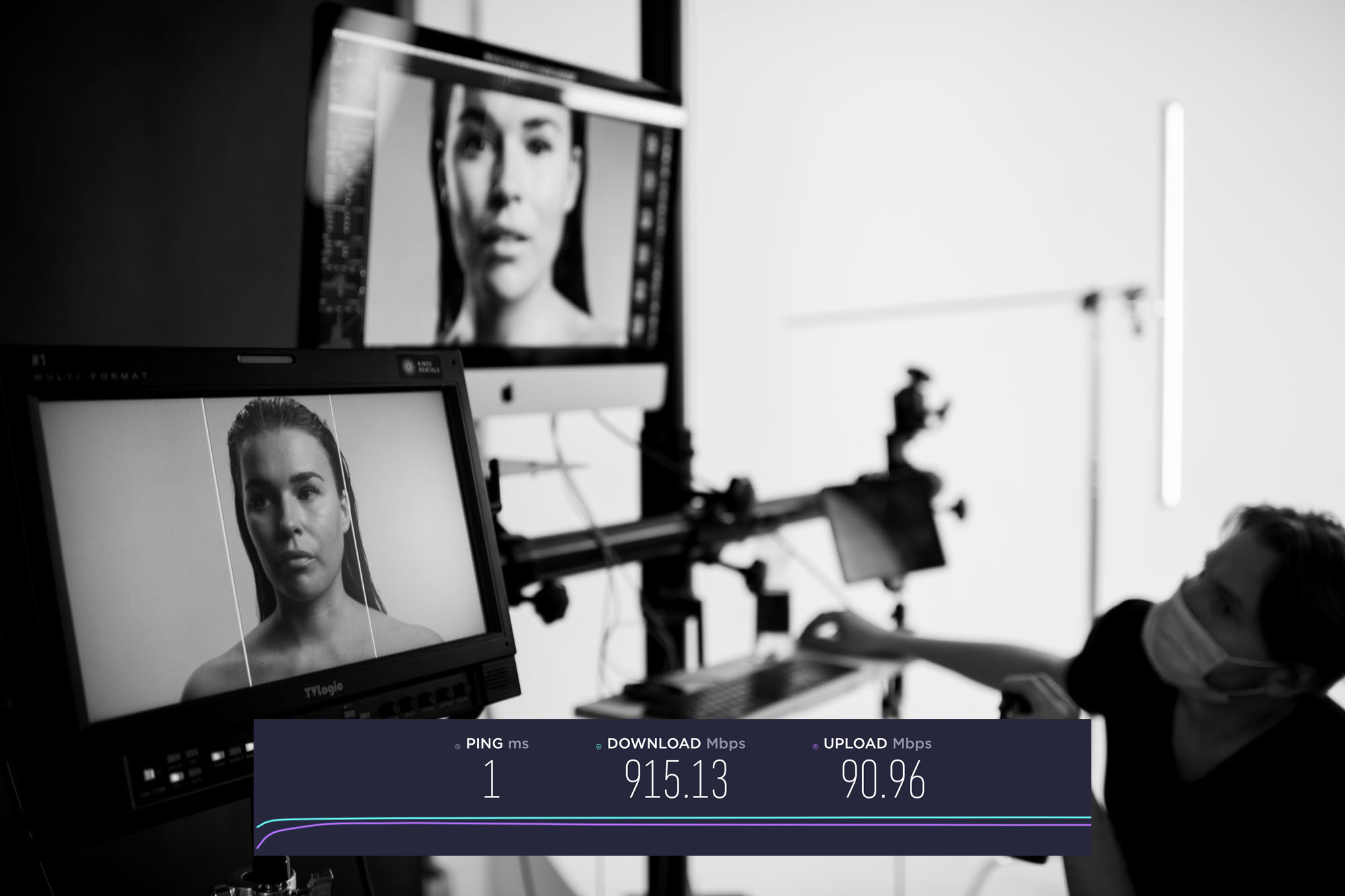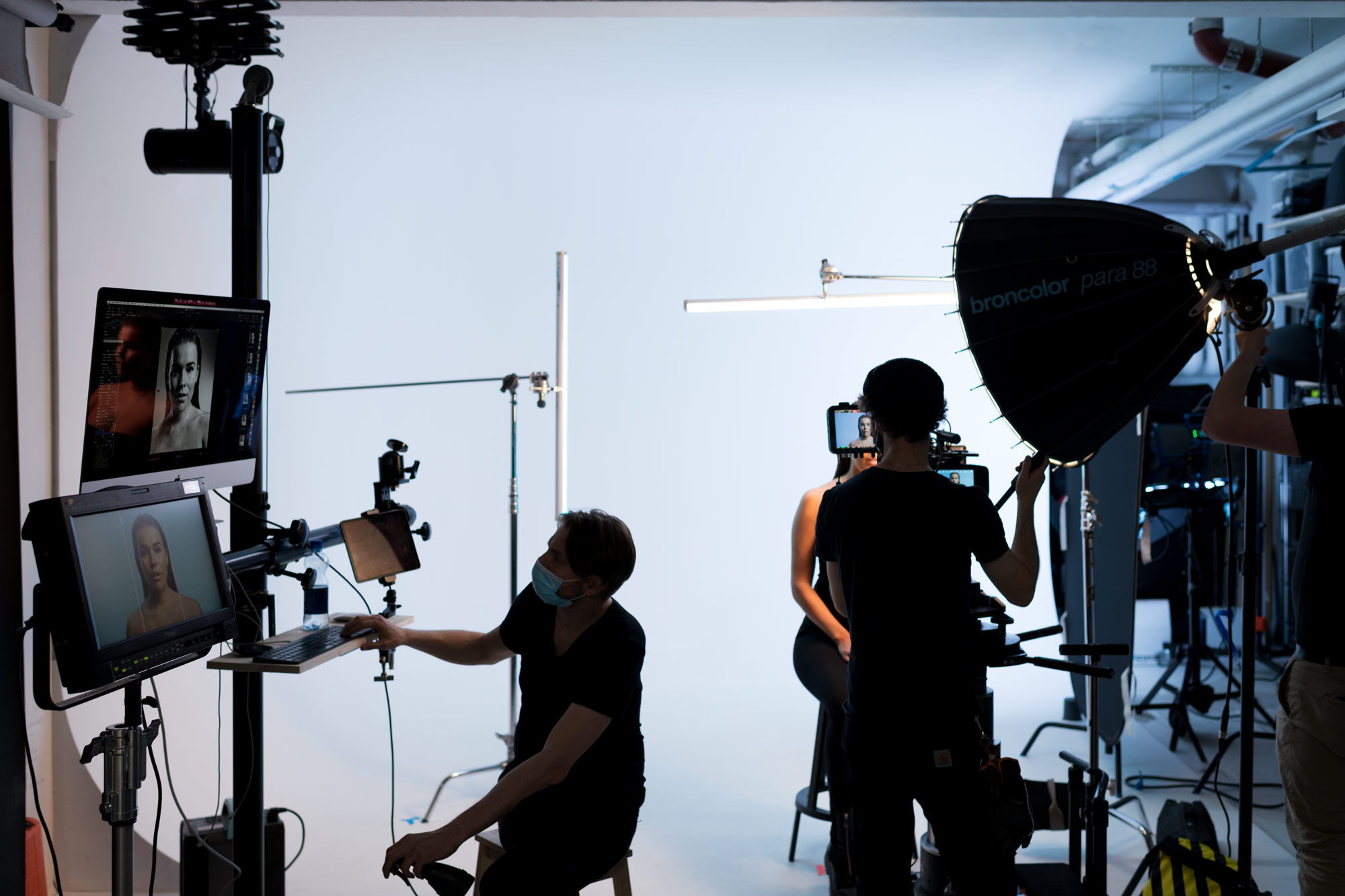 Our location is as central as it can get: downtown Helsinki gives you every service needed next to the studio location.
Address and contact information
Studio Musta & Valkoinen, Johanneksentie 8C, FI-00120 Helsinki, Finland
Tel. (studio) +358 400 516 716 or book us via email

Parking and loading
Park your car in front of the studio for easy access via street level entrance.

Local services
A 3,000 sqm (10,000 square ft) hardware store? Located only 100 meters (330ft) from our studio. Catering for your crew? Choose from about 30 restaurants that surround us – vegan, gluten-free, carnivore or omnivore. The nearest taxi station is next door, and our buzzer service will have a premium car available for you on demand. Nearest bar? Three excellent after-work places next door from our studio. Set builder? Available in-house.

Smart studio accessories
The 12 room lights in our space (studio, hospitality, dressing room, toilet, MU/H and windows) are wirelessly adjustable individually, for the desired power and colour temperature. Lights are on/off wherever and whenever you want, with every light adjustable from 2200 to 6500 Kelvin coloraturas temperature.

"Hey Siri, studio lights off" –> Cameras, action!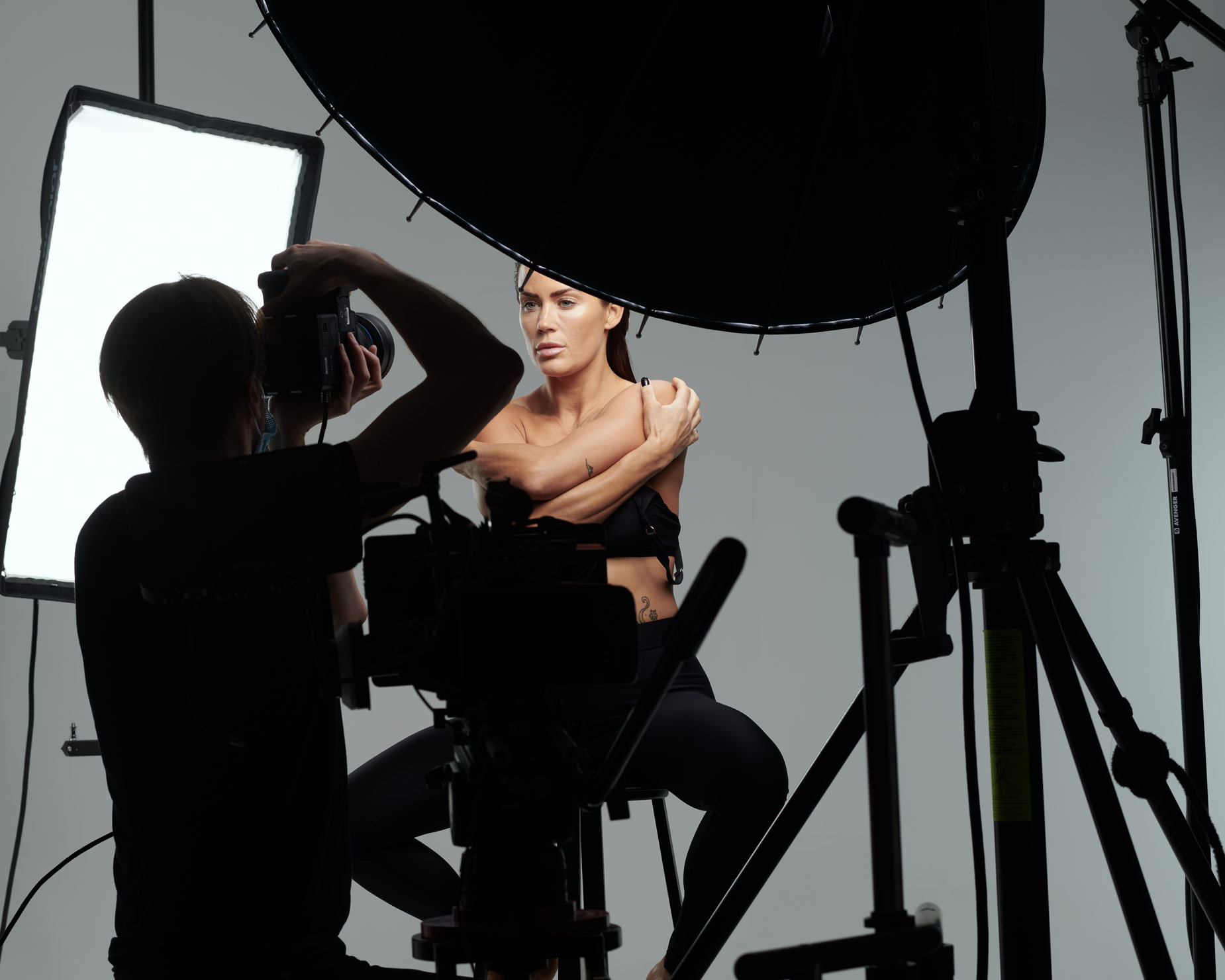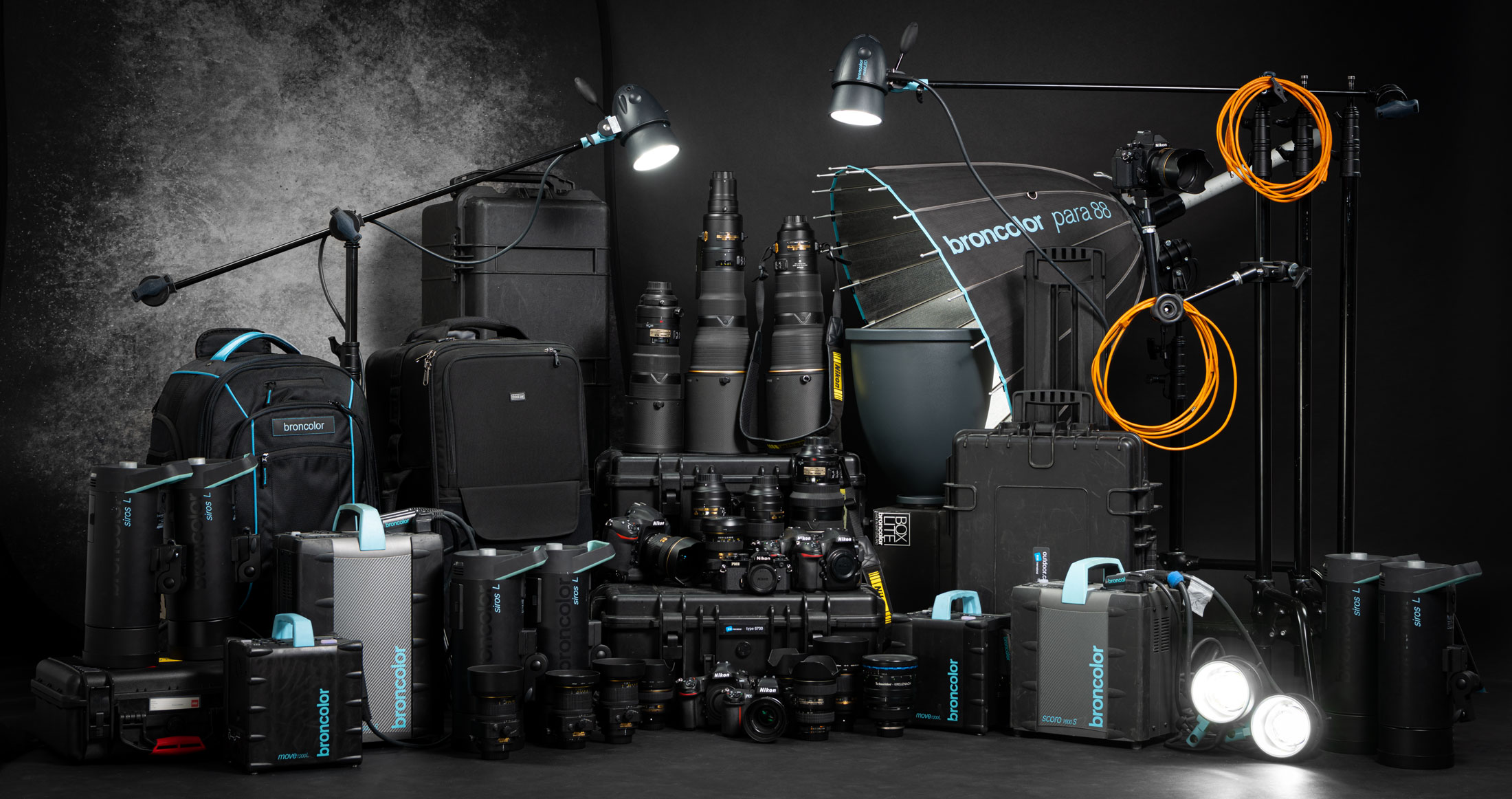 See our full studio equipment list: Power packs, lights, light modifiers and grip.
Internet access and WiFi
The studio is equipped with a maxed out 5 GHz network reserved for your tethering laptop, as well as a 2.4GHz guest WiFi for low priority systems: bring your music and stream it to our Bang & Olufsen M5 multiroom system.
Studio rental
Studio full day (09-17) incl. Broncolor Scoro/PulsoG lighting: 700€ +VAT 24%
Half day (4 hours) 350 EUR +VAT 24%
PhaseONE IQ4 system 490€ +VAT 24%
PhaseONE IQ160 system 360€ +VAT 24%
Nikon F system rental D850, lenses from 14 to 200mm: 250€ + VAT 24%
Assisting photographer & digital operator 8h: 350€ + VAT 24%
Questions? Call us on +358 400 516 716
Late cancellation fee (24h) 50%
No show fee 100%
Payment: Credit card on location (charged including VAT 24%) or invoiced to EU VAT registered company (EU intra-sales directive VAT 0%). Payment is settled before or at the start of the production date.