Studio
Musta & Valkoinen (Finnish for "Black & White") is a downtown Helsinki rental studio, built and operated by dedicated portraiture photographers. The cyclorama studio is rented including all Broncolor lighting and Avenger/Manfrotto grip. Just bring your camera and laptop, the coffee is on us!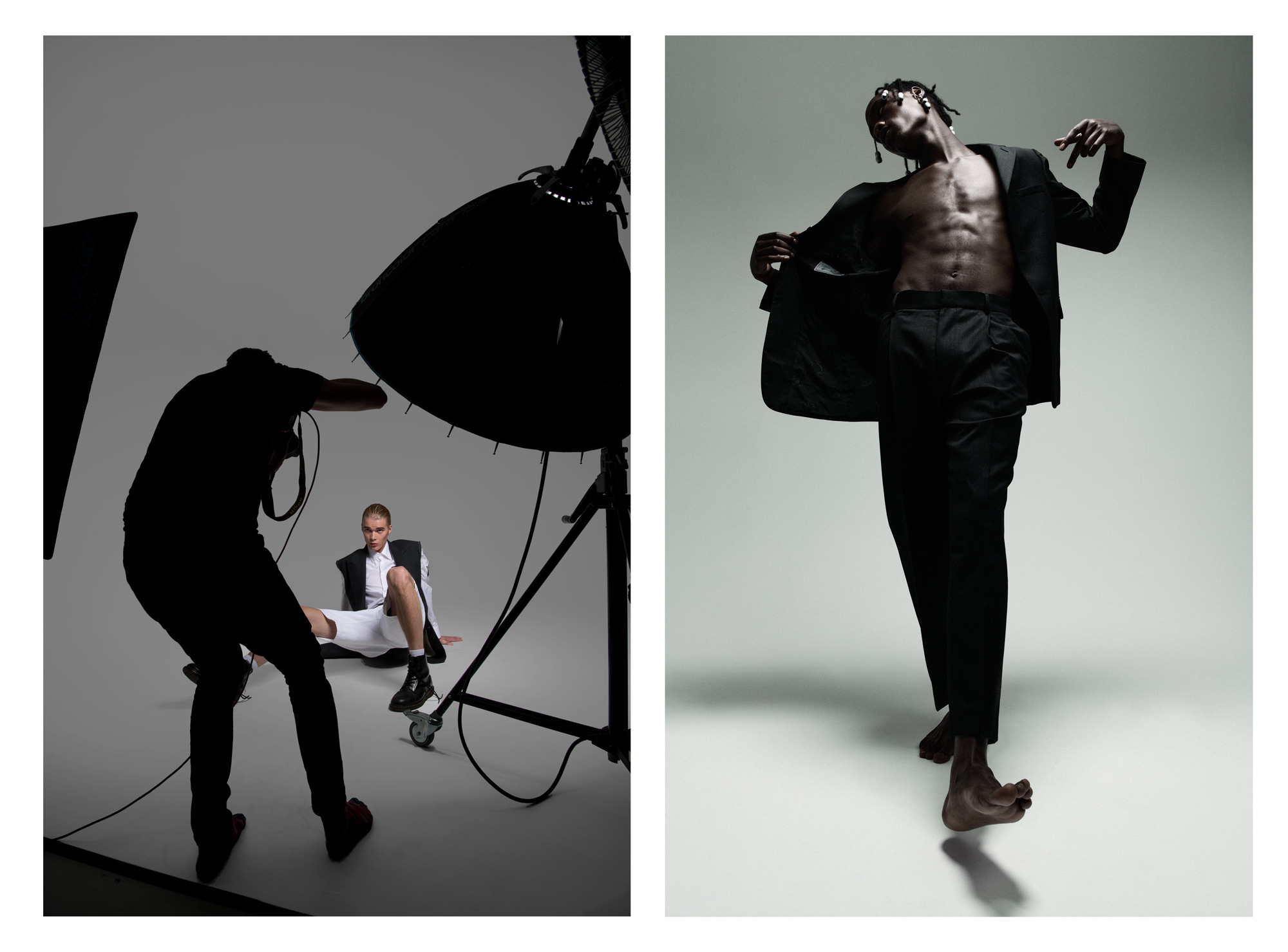 The L-shaped studio space is 85 square meters (914 sq ft), and features a cyclorama (infinity wall) with rounded roof, corner and floor. The cyclorama measures 4.5×4.5m and the diagonal (shooting against the rounded corner/roof) measures 6m. Max shooting distance from wall to cyclorama is 13m (about 42 ft), though most work is shot at <6m (18 ft).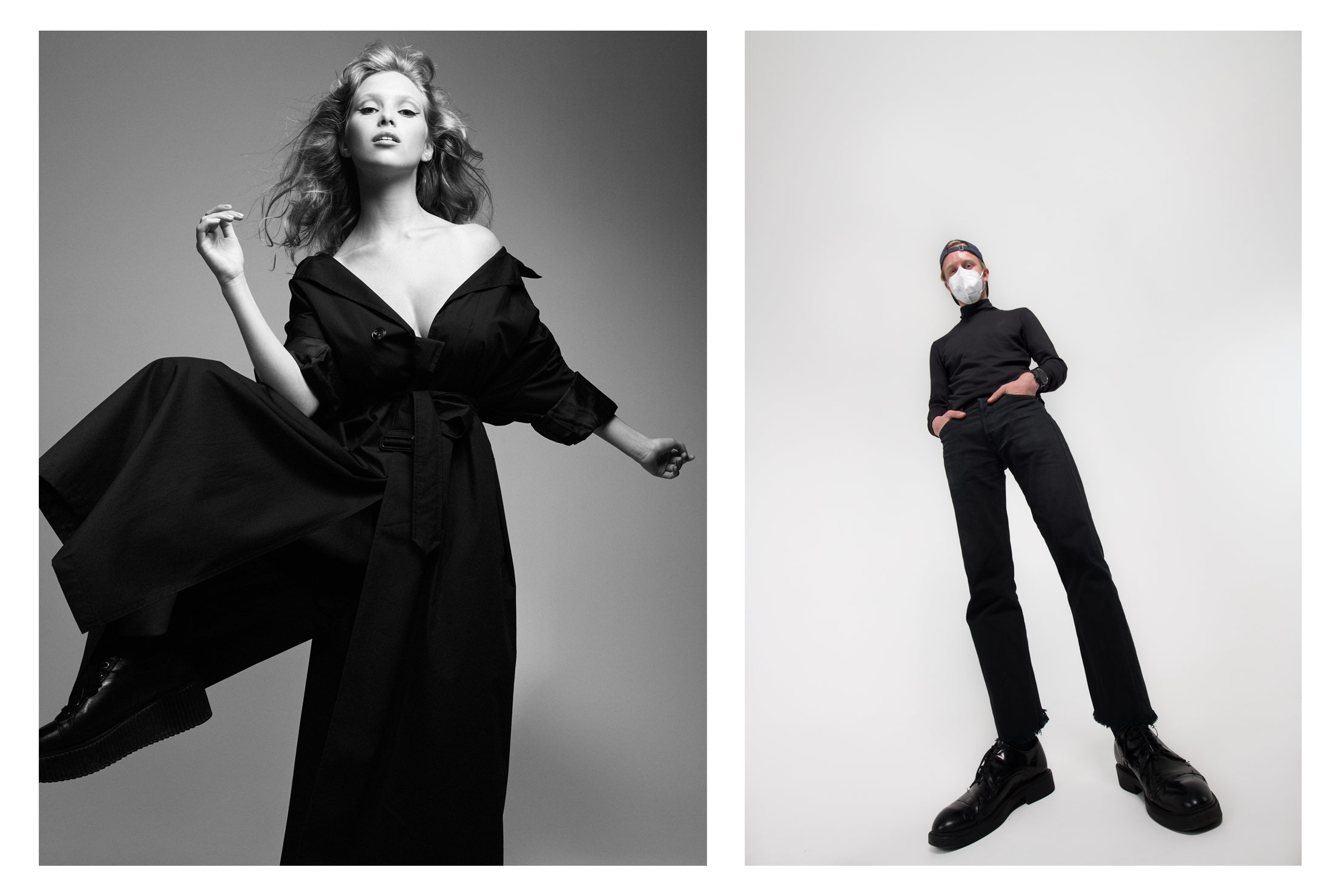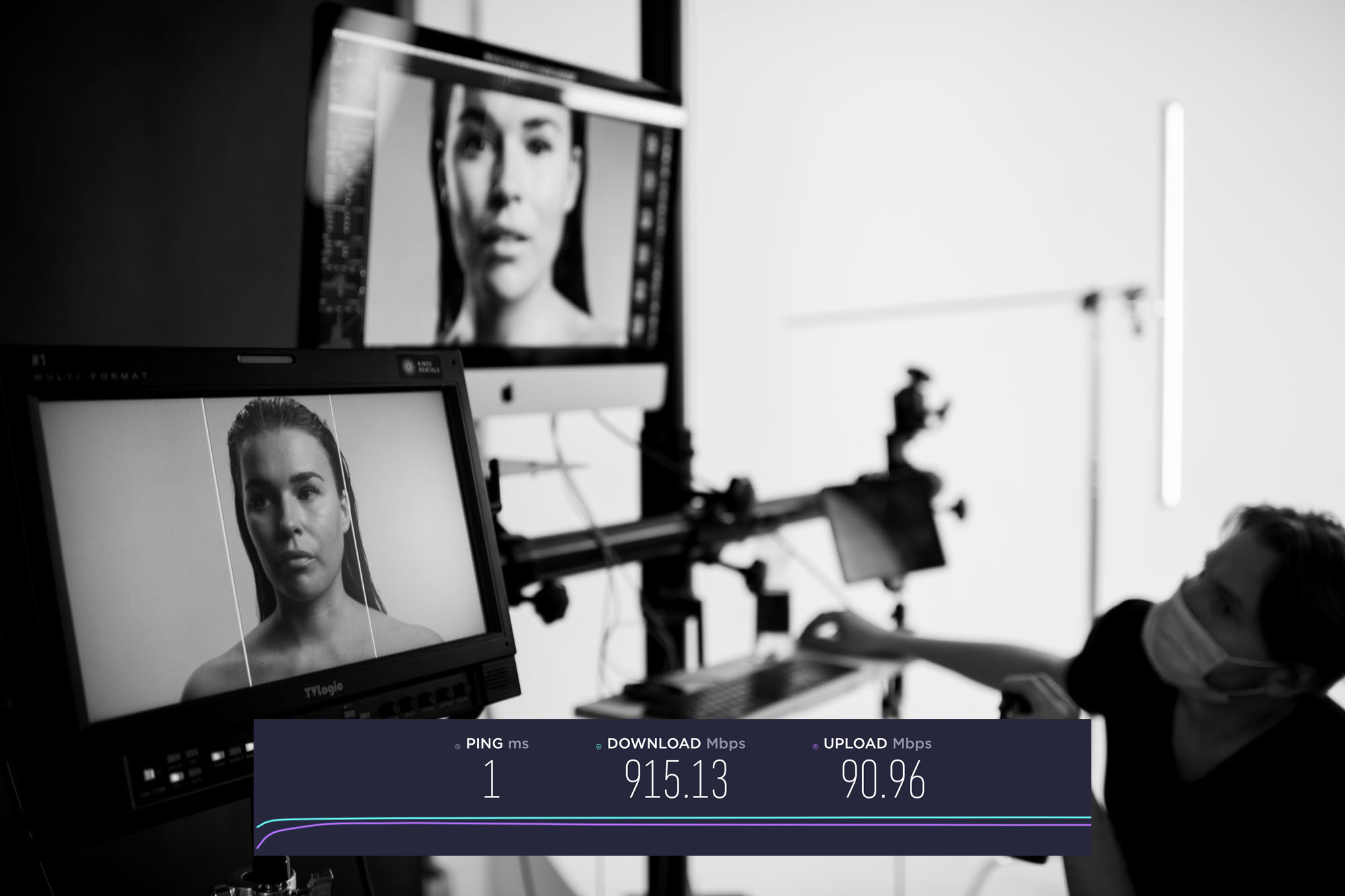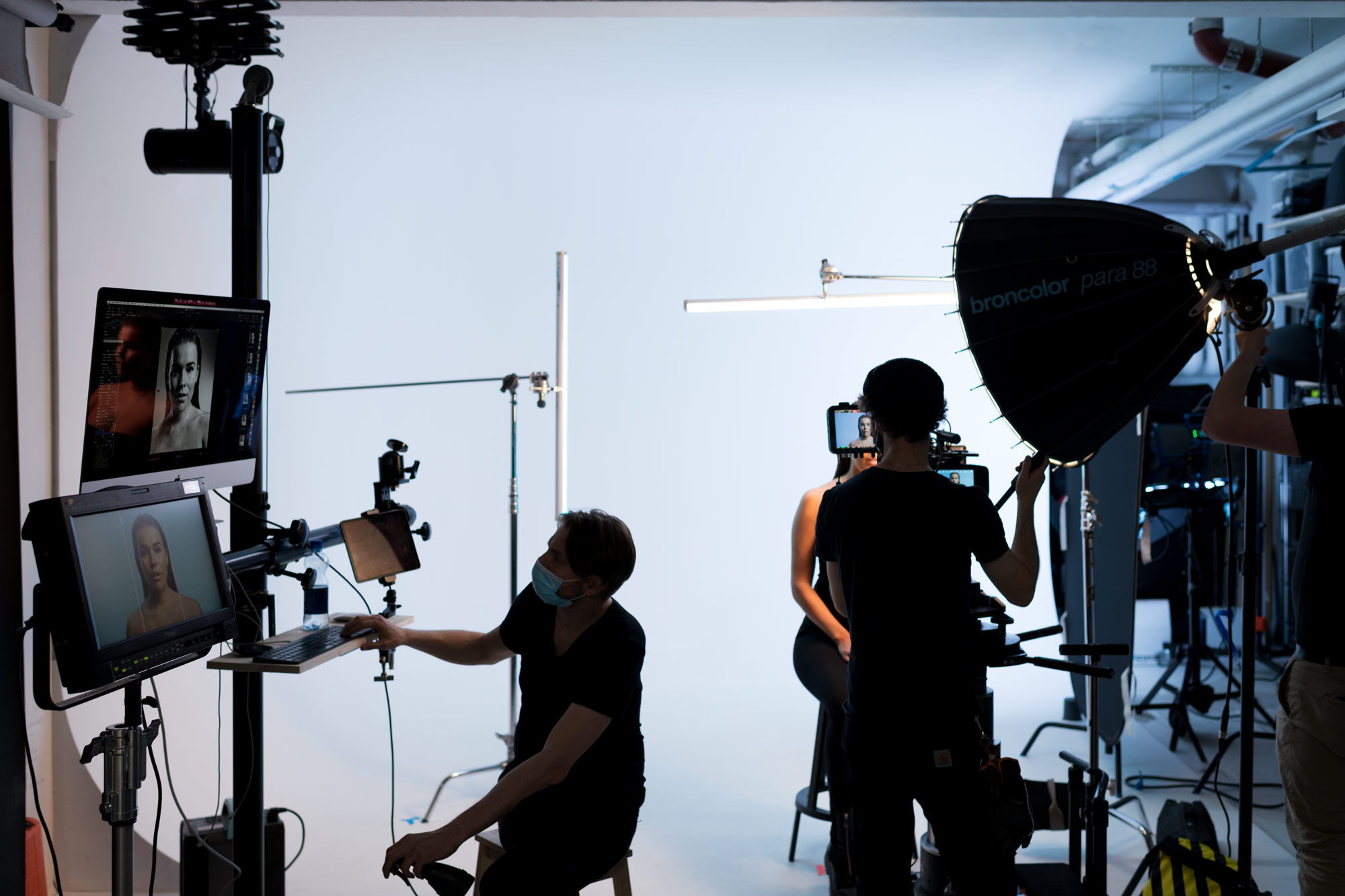 The 12 room lights in our space are wirelessly adjustable individually or in groups, for the desired power and colour temperature. Lights are on/off wherever you want, adjustable from 2200 to 6500 Kelvin. "Hey Siri, studio lights off" –> Cameras, action!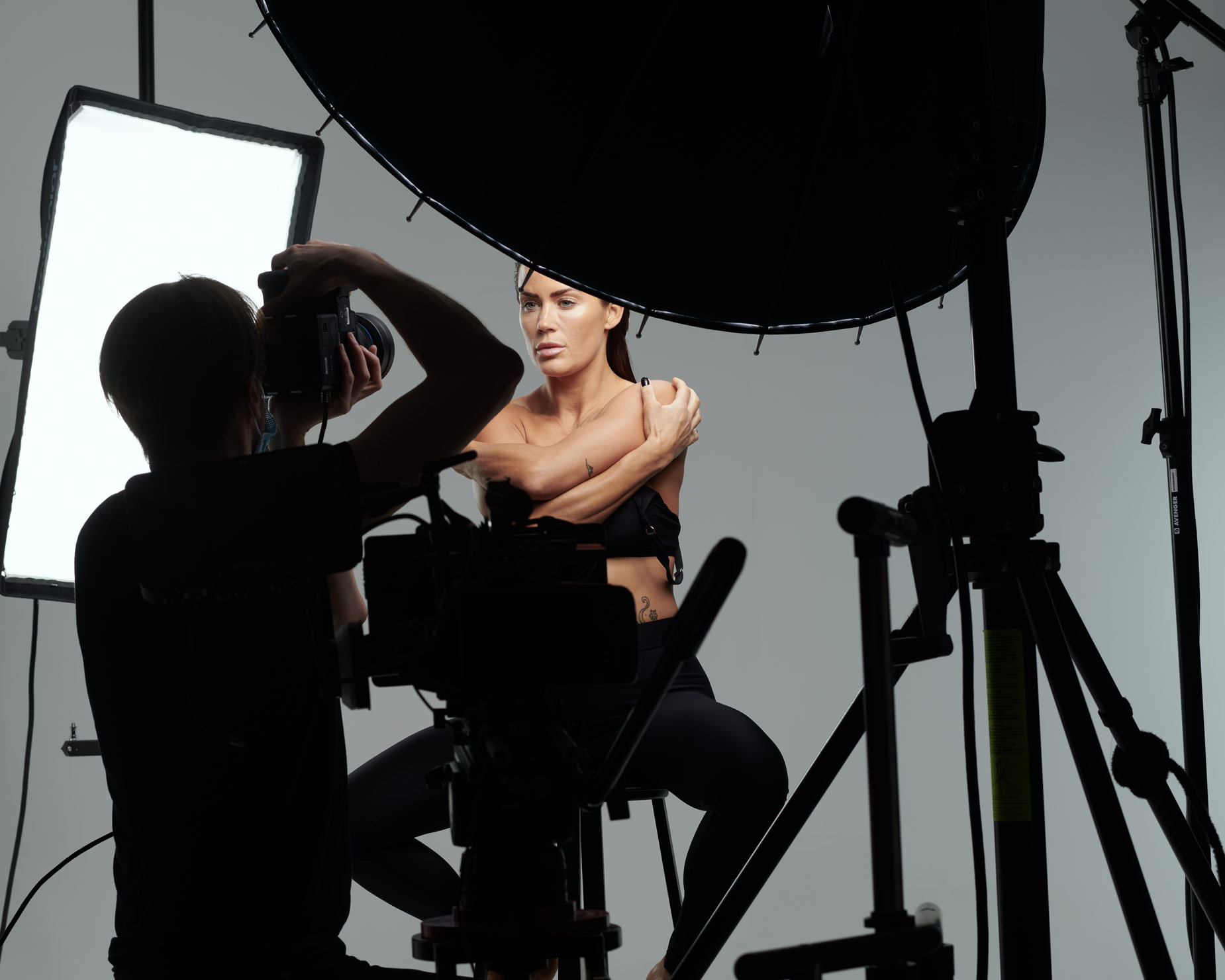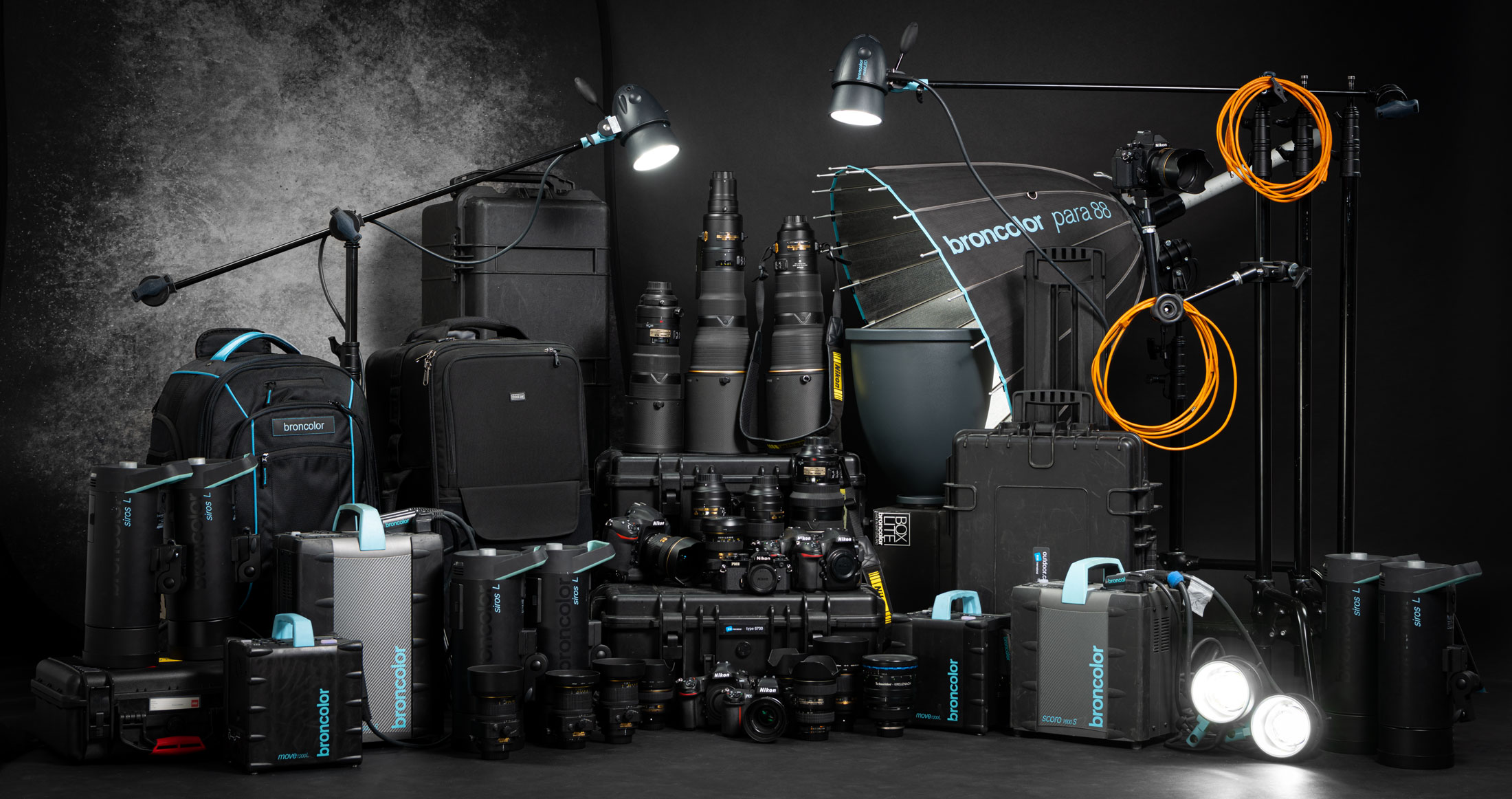 Click for full studio equipment list: Power packs, lights, light modifiers and grip
>> embed map location
Address and contact information: Studio Musta & Valkoinen, Johanneksentie 8C, FI-00120 Helsinki, Finland
Tel. (studio) +358 400 516 716 or email us
Software licenses prohibit us from renting Apple, CaptureONE or Adobe software – please bring your own laptop and licenses for tethering. The studio is equipped with a 2.4GHz guest WiFi for low priority terminals as well as a maxed out 5GHz network reserved for your tethering laptop. Bring your music and stream it to our Bang & Olufsen multiroom system.
Studio rental price per full day (08-22)
Studio incl. all Broncolor lighting and Avenger/Manfrotto grip: 650€ + VAT 24%
Complete Nikon F system 14-200mm: +150€ + VAT 24%
Assisting photographer & digital operator: +300€ + VAT 24%
PhaseONE IQ4 rental: +550€ + VAT 24%
Late cancellation fee (24h) 50%
No show fee 100%
Payment: Credit card on location (charged including VAT 24%) or invoiced EU intra-sales VAT 0% (payment received before rental day start).