Studio
Studio Musta & Valkoinen (Finnish for "Black & White") is a boutique rental studio, built and operated by photographers. The studio is open by appointment Mon-Sun. We rent the cyclorama studio including lighting and grip to photographers, videographers and production companies. We are your choice for a downtown easy location – use our grip & light or bring your own familiar equipment. Rental all day 700€ + VAT and half day 350€ + VAT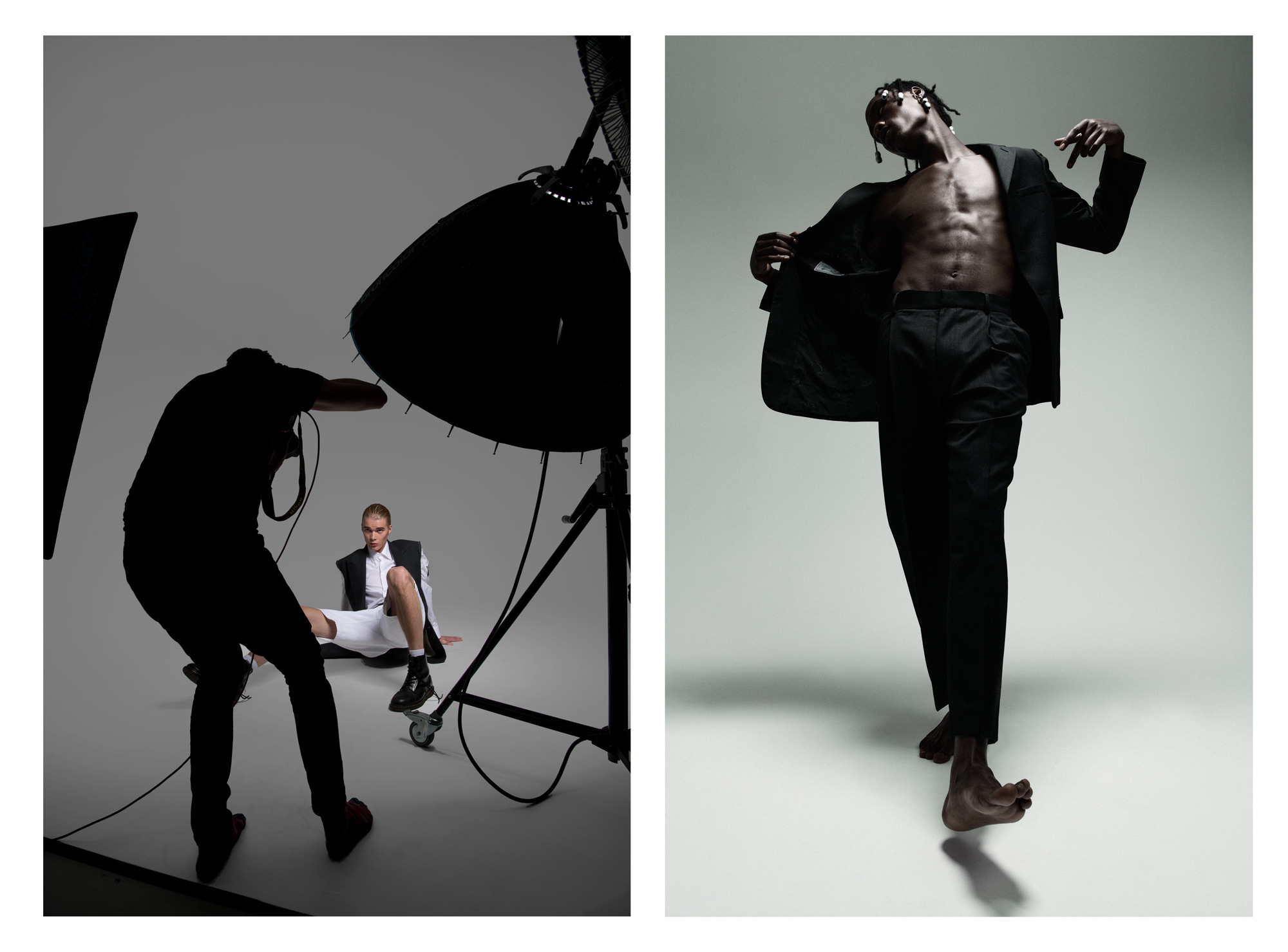 The L-shaped studio space is 85 square meters (914 sq ft), and features a 4.5×4.5m cyclorama wall with a rounded floor, corner and roof. Your diagonal is 6.4m shot corner to corner, with disappearing background (see references below)

Max shooting distance from wall to cyclorama is 13m (about 42 ft).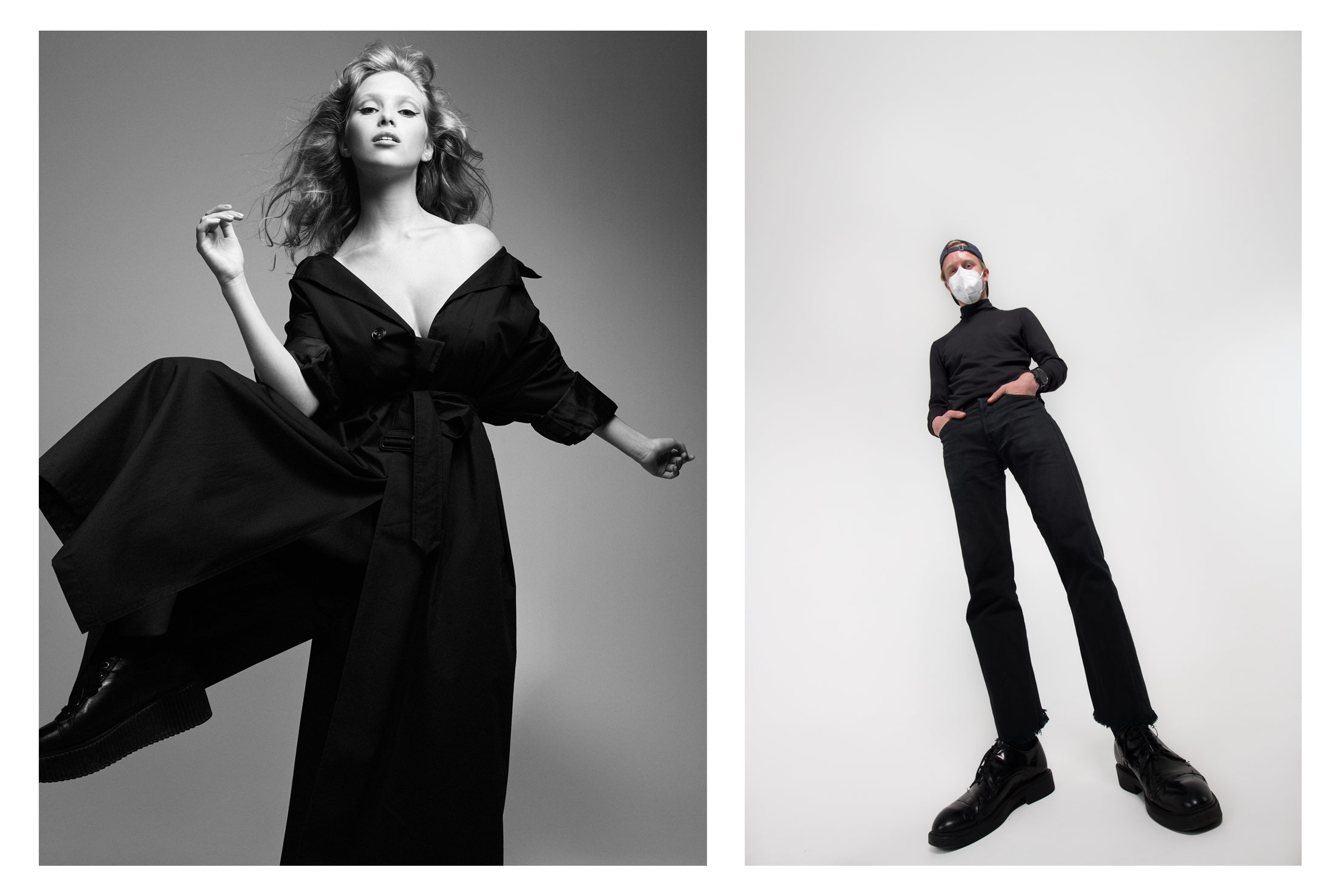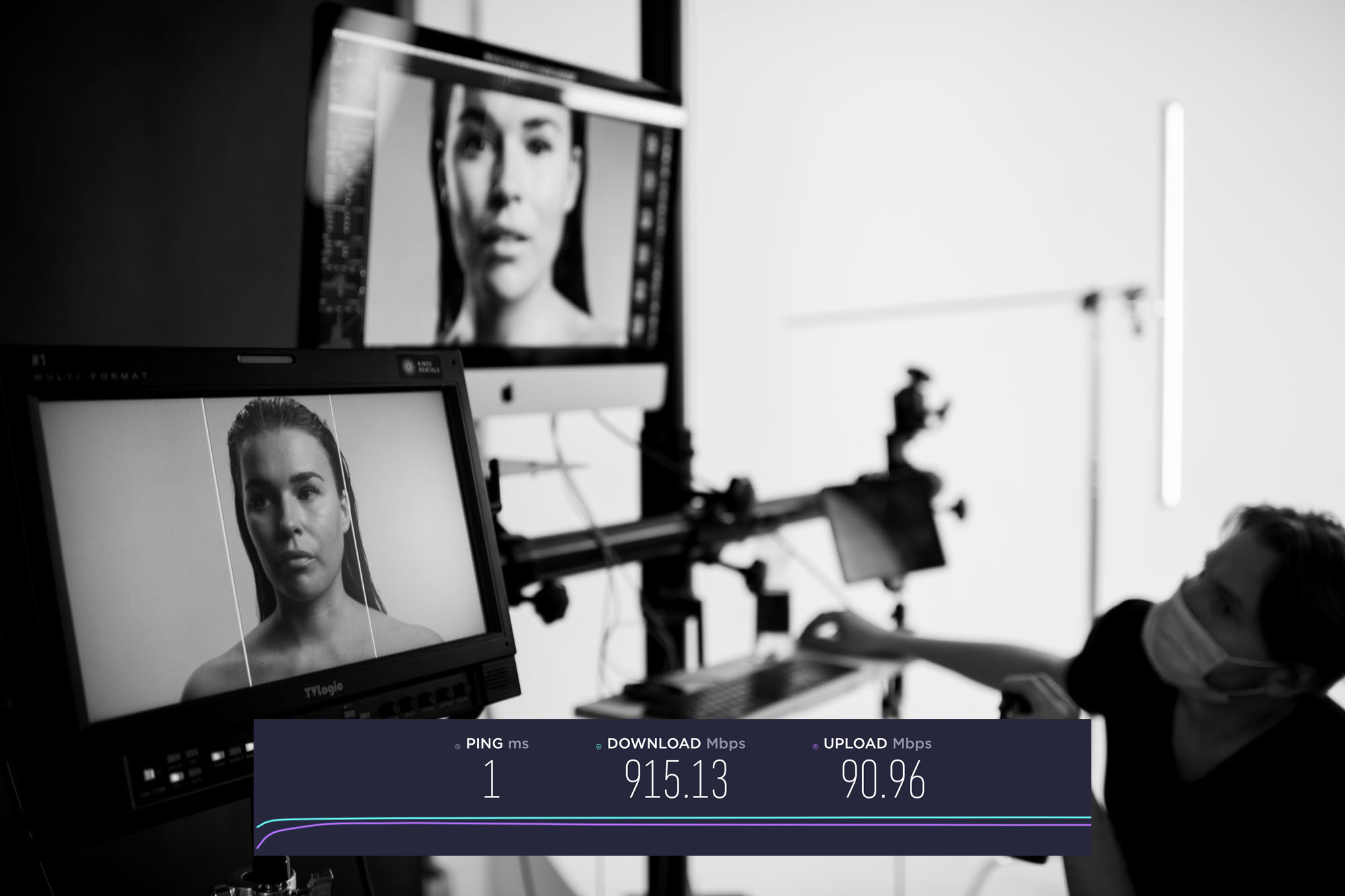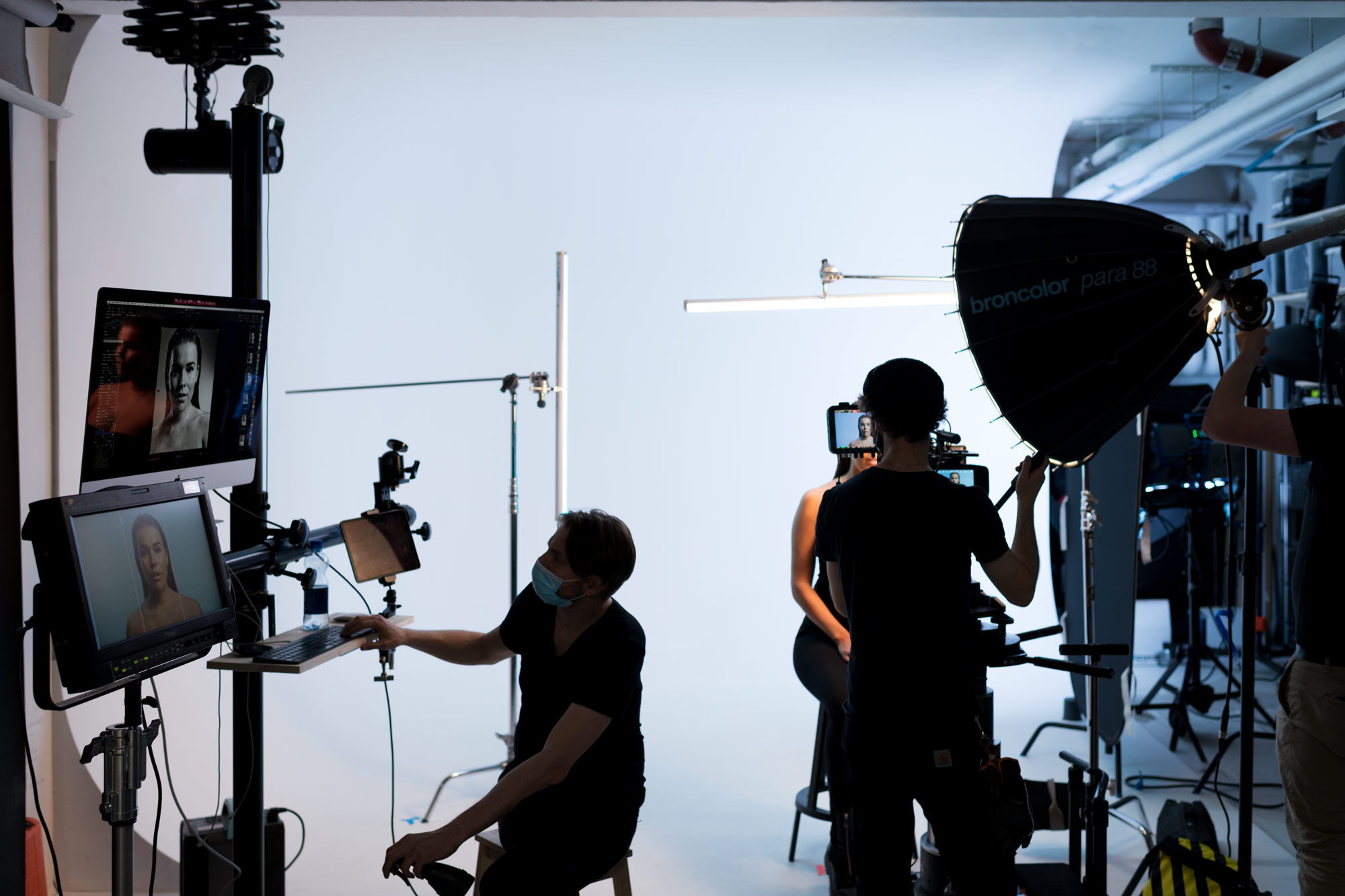 Our location is as central as it can get: downtown Helsinki gives you every service needed next to the studio location, in the heart of the city.
Address and contact information
Studio Musta & Valkoinen, Johanneksentie 8C, FI-00120 Helsinki, Finland
Tel. (studio) +358 400 516 716 or book us via email

Loading and offloading
Park your car in front of the studio door for easy access via street level entrance.

Local services
Catering for your crew? Choose from about 30 restaurants that surround us – vegan, gluten-free, carnivore or omnivore. The nearest taxi station is 30m from our studio door. Nearest bar? Three excellent after-work places within a block.

Smart studio accessories
The 12 room lights in our space (studio, hospitality, dressing room, toilet, MU/H and windows) are wirelessly adjustable individually, for the desired power and colour temperature. Lights are on/off wherever and whenever you want, with every light adjustable from 2200 to 6500 Kelvin color temperature. In addition to interior lights, the studio possesses an impressive array of strobe and LED light for photography and video use.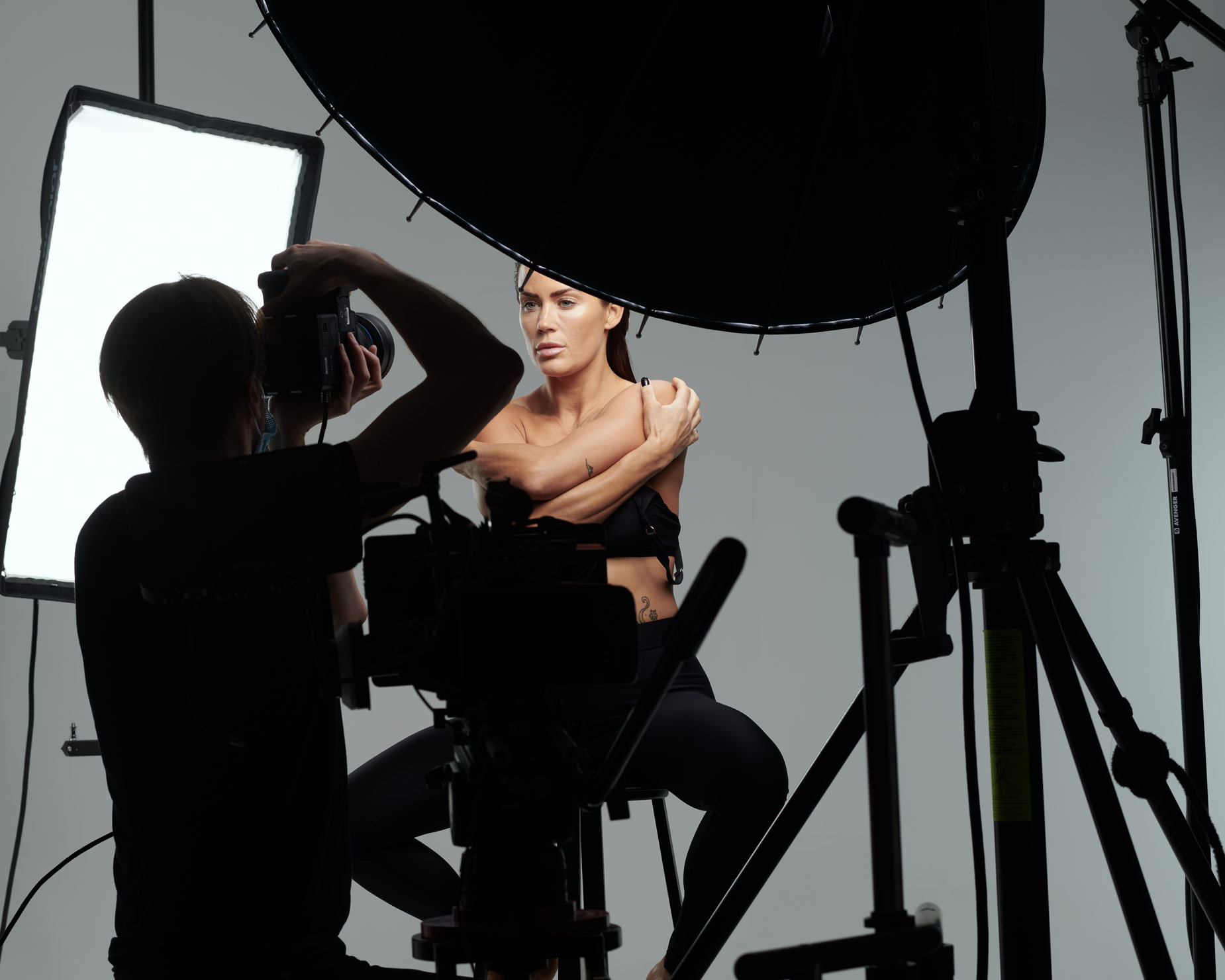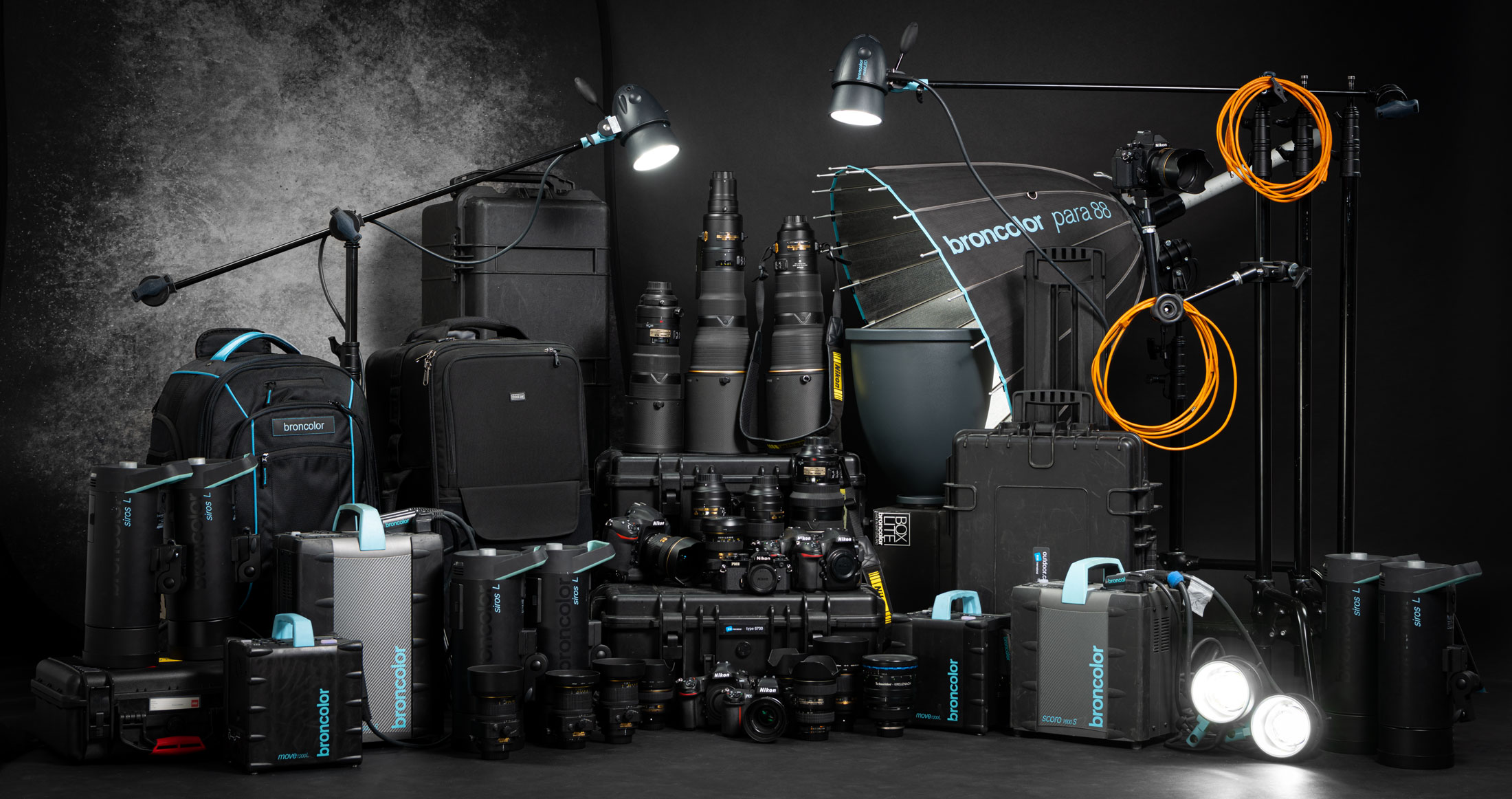 Crew accessories
Make-up and hair artists have a dedicated mirror corner with adjustable chair, workdesk for tools, and precision working light adjustable from tungsten to daylight and any RGB color desired. Style has a steamer for perfecting clothes as well as 7 meters of clothing racks and plenty of coat hangers. Dressing room and toilet provide privacy for changing clothes. Mini-kitchen is equipped with basic tools, including a 120L capacity mid-sized refridgerator, coffee maker (fresh roasted beans are on the house), water cooker, micro-wave oven and dish-washing machine. Nearest food store is 140m from our door. The studio has a small lounge equipped with sofas and a 65″ screen (share your laptop to our Apple TV for easy client approval).
Internet access and WiFi
The studio is equipped with a fast guest network for customers. Bring your own music and stream it to our Bang & Olufsen M5 multiroom speaker system.
Helsinki.studio rental price
Studio full day (09-17) incl. grip & lights 700€ +VAT 24%
Half day (08-13 or 13-18, 4 hours) 350 EUR +VAT 24%
Mint infinity (paint dry on arrival) +55 EUR + VAT 24%
PhaseONE IQ4 system rental 490€ +VAT 24%
PhaseONE IQ160 system rental 300€ +VAT 24%
Nikon F D850 system rental 210€ + VAT 24%
Studio assistant 8h: 350€ + VAT 24%
Assisting photographer & digital operator 8h: 550€ + VAT 24%
Questions? Give us a WhatsApp or voice call on +358 50 540 9609
Late cancellation fee (24h) 50% invoiced
No show fee 100% invoiced
Bookings confirmed min. 48h in advance
Payment: Credit card on location (charged including VAT 24%) or invoiced to EU VAT registered company (EU intra-sales directive VAT 0%). Payment is settled before or at the start of the production date with payment terms 14 days net.